SIDE EFFECTS OF ARVs THAT MOST PEOPLE DO NOT KNOW
Antiretroviral drugs (ARVs) are a class of medication used in the treatment and prevention of HIV/AIDS. While these drugs have been instrumental in prolonging the lives of people living with HIV, they also have side effects that can be uncomfortable and potentially serious.
Some of these side effects are well-known and commonly discussed, such as nausea, diarrhea, and fatigue. However, there are also lesser-known side effects that may not be as widely recognized.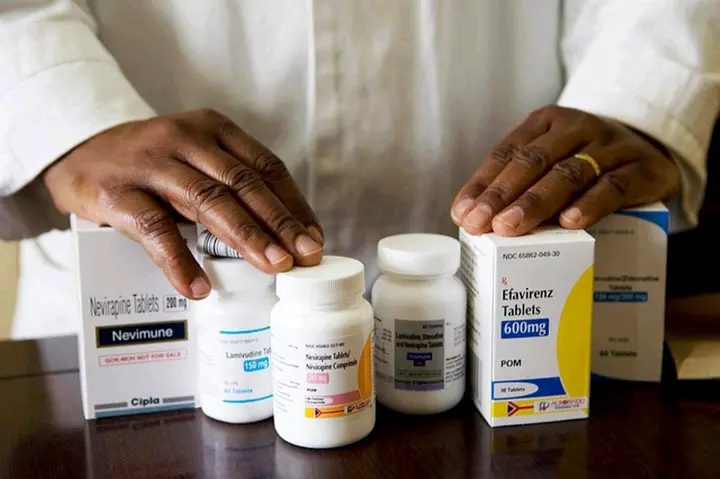 One of the lesser-known side effects of ARVs is lipodystrophy, which refers to changes in body fat distribution. This can result in the loss of fat from certain areas of the body, such as the face, arms, and legs, while fat accumulates in other areas, such as the abdomen and upper back. This can be distressing for individuals who experience it and may impact their self-esteem and quality of life.
Another side effect that may not be as well-known is mitochondrial toxicity, which refers to damage to the energy-producing structures in cells. This can lead to a range of symptoms, such as fatigue, muscle weakness, and neuropathy (nerve damage). While mitochondrial toxicity is not a common side effect of ARVs, it can be serious and may require a change in medication.
Finally, some ARVs have been associated with an increased risk of cardiovascular disease. This is thought to be due to their effects on lipid metabolism, which can lead to higher levels of cholesterol and triglycerides in the blood.
While the risk is generally small, it is important for individuals taking ARVs to be aware of this potential side effect and to monitor their cardiovascular health regularly.
In conclusion, while ARVs have been instrumental in improving the lives of people living with HIV, they can also have side effects that may not be widely recognized.
Lipodystrophy, mitochondrial toxicity, and increased cardiovascular risk are all potential side effects that individuals taking ARVs should be aware of and discuss with their healthcare provider.
Sourced from healthline
Leave your comment