DRAMA IN MACHAKOS AS WOMAN BLEATS LIKE A GOAT IN COURT
There was a lot of drama in a court in Machakos County after a woman was called to testify in a case started to bleat like a goat.
The woman was to appear before the magistrate in a case where she was listed as a witness buy when she was called forward to testify she failed to speak but instead started to bleat like a goat.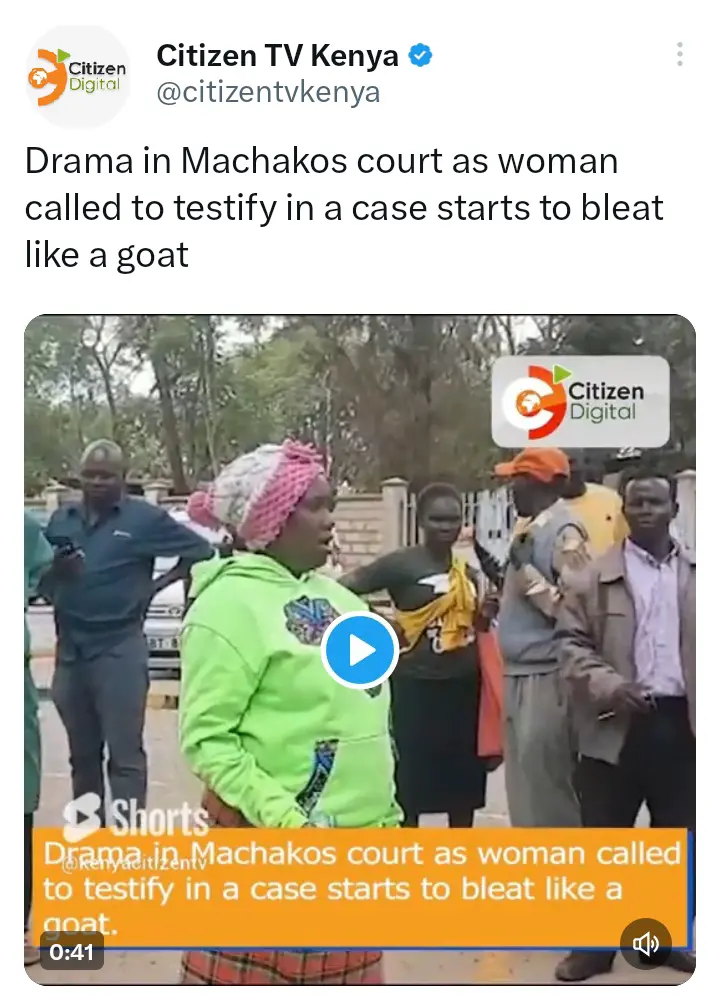 This left the residents and the court officials shocked as they were not able to proceed with the case as the main witness was not able to speak. This action attracted a crowd around the vicinity as locals stood to watch this rare occasion that has happened.
Upto the writing of the story the woman has not yet been assisted and it's not clear what might have prompted her to bleat like a goat. Below are some reactions from a section or Kenyans following this bizarre incident: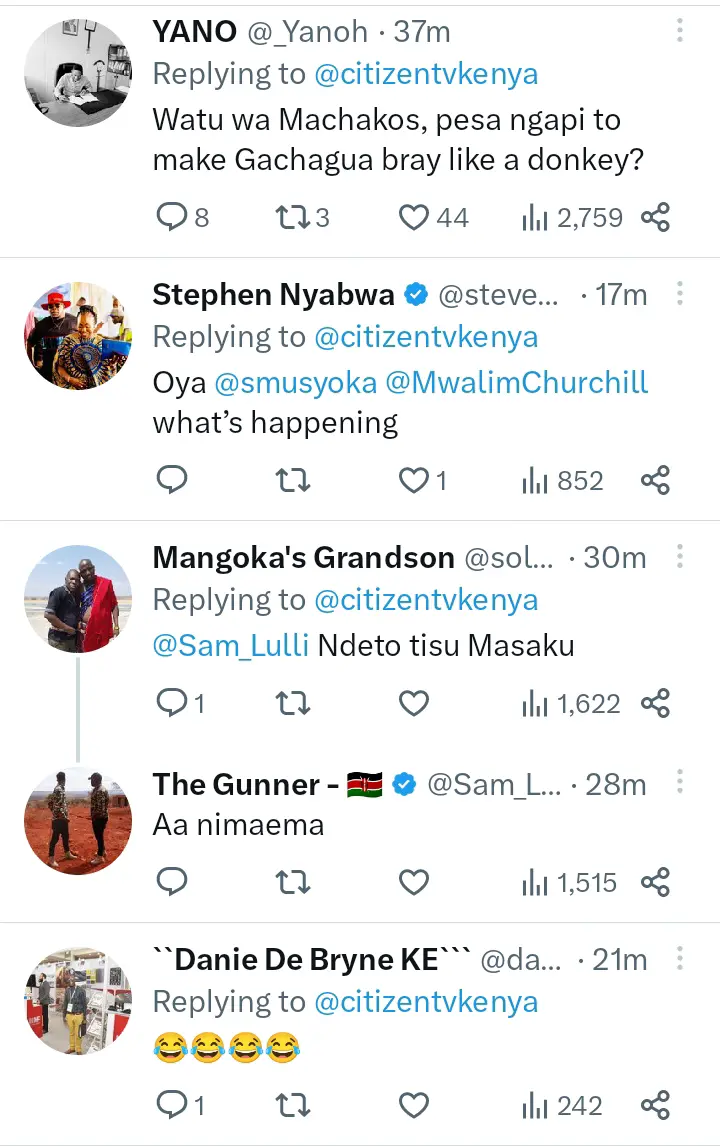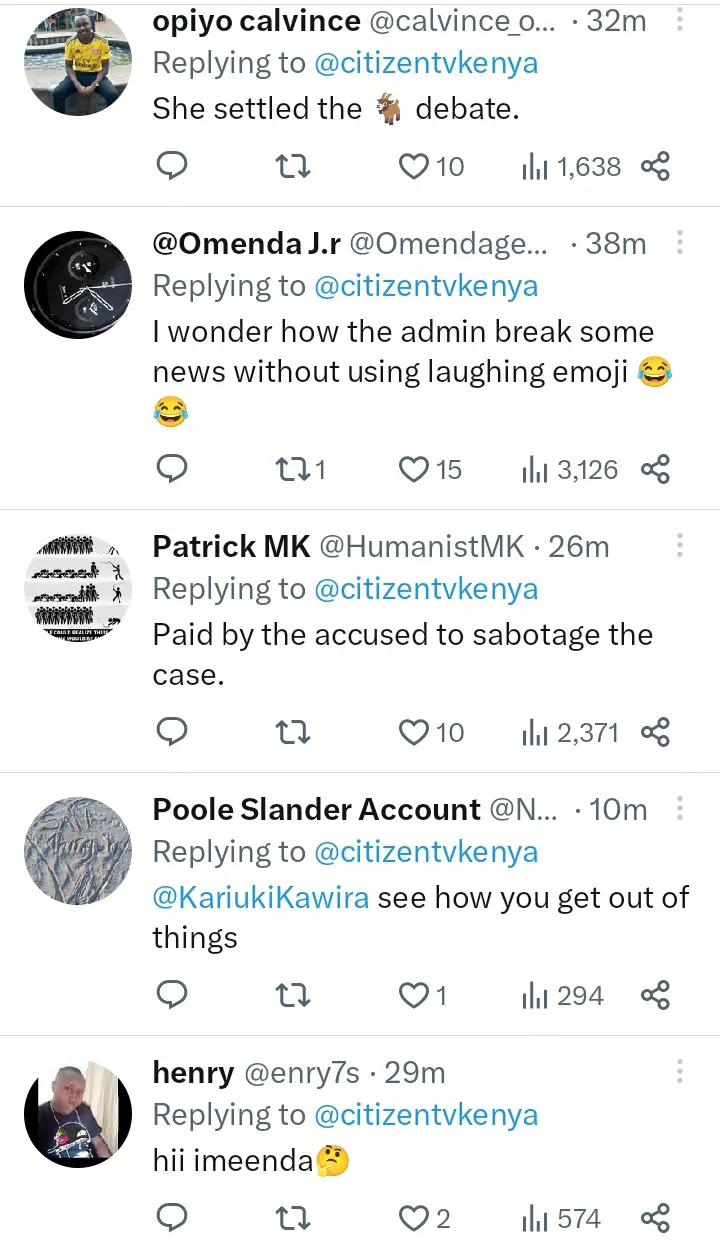 Story courtesy
Leave your comment