HOW TO CHECK KCSE RESULTS USING SMS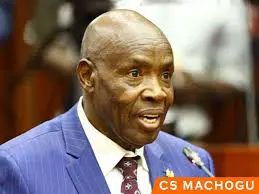 Ezekiel Machogu is a Kenyan politician, he is the current Cabinet Secretary of Education under the Kenya Kwanza government.
Tonight the source has reported that he is expected to release the 2022 KCSE results tomorrow Friday 20th January 2023.
The source has revealed that the marking of the KCSE 2022 are complete and the results are all ready to be released.
The source has reported that the exam marking started on 2nd January 2023 and even if it was marred by disruption at one center the exam marking were completed successfully. Those who were marking the exam claimed that there was unfavorable working condition and also there was poor pay in the marking.
The source has reported that the Cabinet Secretary of Education will not rank the school or students as it was the in the 2022 KCPE results.
As soon as the Cabinet Secretary of Education will announce the results parents, guardians and / or Students can be able to get the results.
To get the results follow the following steps;
Step 1) Open the messaging app on your phone phone.
Step 2) Type the index number that you had during the exam. The 11 digits number followed by the word KCSE. For example 27564109001KCSE remember no spacing in between.
Step 3) Send the details you have typed to 20076.
Step 4) You will receive a notification with your results. Remember each SMS will cost you ksh 25 bob.
Here is what the source has reported concerning the results that will be released tomorrow 20th January 2023;
"CS Machogu to unveil KCSE results tomorrow." Nation posted on their official verified Facebook page.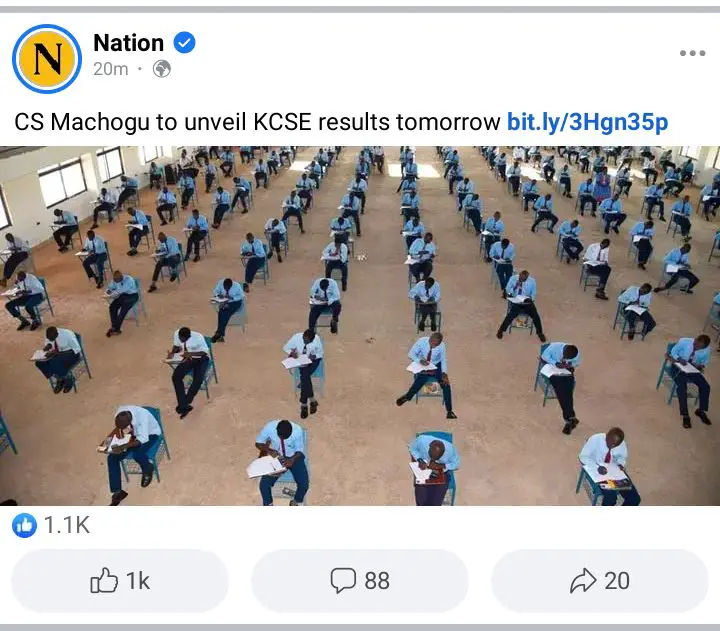 Story courtesy
Leave your comment