RIP: RAILA ODINGA'S BROTHER IS DEAD.
Kenya's former prime minister, Raila Odinga, lost his younger brother in his thirties.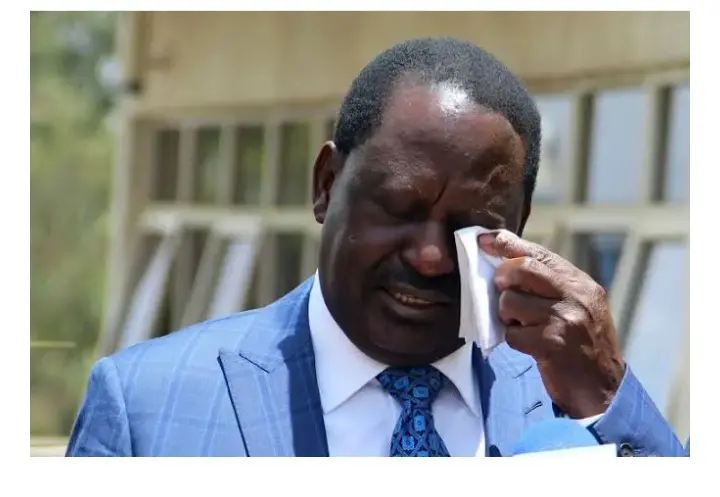 Raila's brother, Omuodo Agola, ran into problems in 1984, the same year that Raila was jailed and their father, Jaramogi Oginga Odinga, was placed under house arrest.
According to Raila's autobiography, "The Flame of Freedom," his brother was murdered in a car crash on the way to the Bukura Agricultural Training Institute in the former Western region to see his wife, who was a professor there.
Even though Agola waited to notify the police, the victim had already passed away before he placed the call.
Because of this, he was arrested and given a seven-year prison sentence, which Raila claims was motivated by the Moi government's animosity toward the Odinga family name.
While Agola was in prison, his diabetes worsened.
He was so frail after being freed from prison that he passed away as soon as he was taken to the hospital in Kisumu.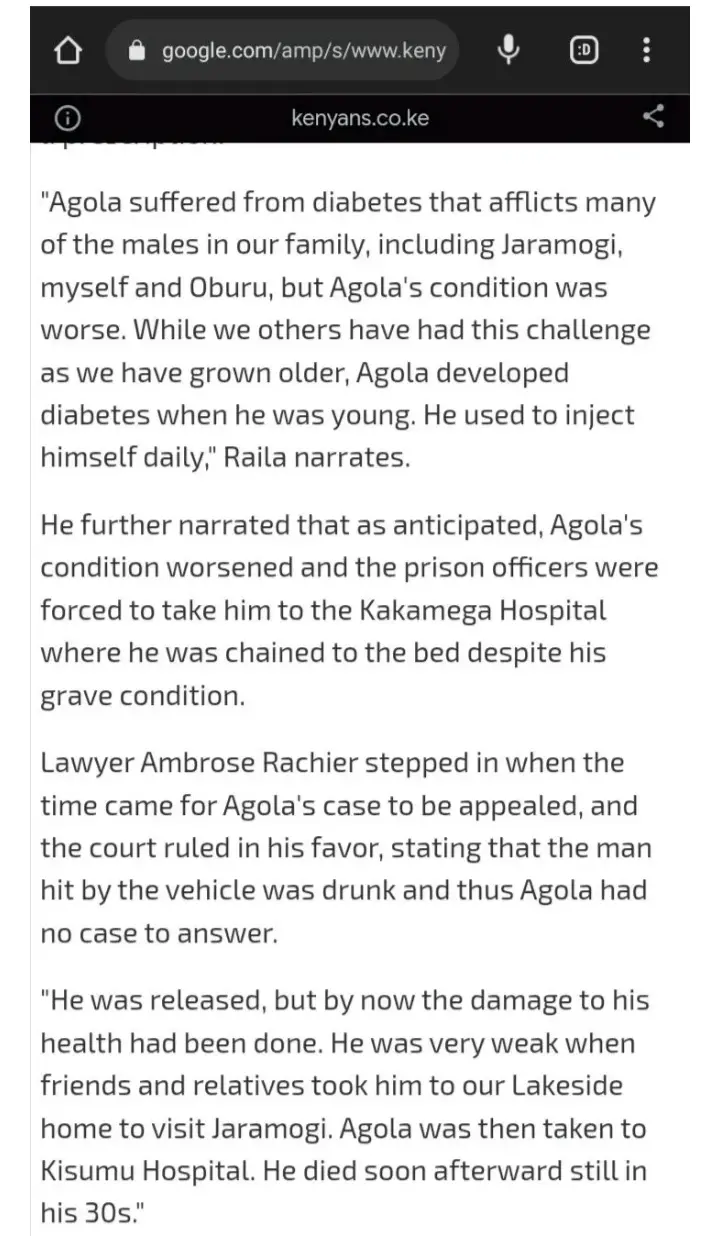 Story courtesy
Leave your comment