BYE! JEFF KOINANGE TO STOP WORKING AT CITIZEN TV
The talk show presenter is leaving the airwaves at a time when media companies are laying off large numbers of employees to keep their operations alive.
Jeffrey Koinange
Jeff Koinange, a news anchor for Citizen TV, has declared he will be taking a break from screens for a while.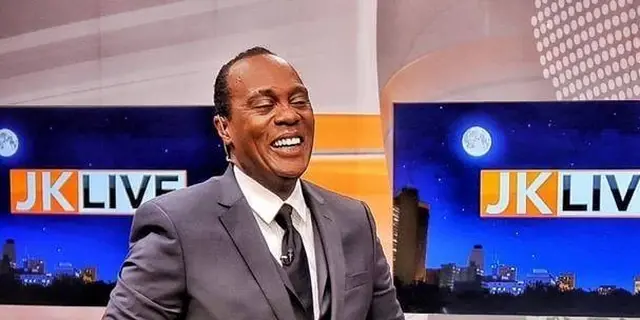 On his Twitter profile, Jeff informed his followers that he would be taking a vacation and thanked them for their support, as well as wishing them a nice holiday season.
Folks, I'll be away from these streets for a few weeks, but not before wishing each and every one of you and your families a Happy Holiday and all the BEST as we say goodbye to one year and hello to another!
God bless you all and I'm grateful for your love and support as always. Jeff composed.
Jeff's news comes at a time when the media sector is undergoing changes that are causing companies to lay off employees in an effort to survive.
Mass firings were revealed by prestigious media outlets like Standard Group, Nation Media Group, Radio Africa, and Capital FM.
As management, we have encountered a circumstance that necessitates making a crucial business decision in order to maintain corporate continuity.
We will consequently be restructuring our internal business activities, and as a result of the new organizational structure, we may deem a number of positions to be redundant "Part of the internal memo was read.
After quitting NTV, Mark Masai reveals his next step.
Mark Masai and Denis Okari of NTV were among the noteworthy individuals let go as a result of the media companies' major layoffs.
Due to their extensive backgrounds in the field, the two enjoy solid reputations in the media.
Story courtesy
Leave your comment