PRESIDENT RUTO ABANDONS KENYANS
President William Ruto has shown his act of kindness to Kenyan neighbouring country Somalia. The president today donated a large amount of foodstuffs to the drought stricken country.
This is a few days after the East African country experienced a bomb blast that claimed dozens of lives. Somalia has been fighting internal terrorism that has been linked to the unwanted group popular known as the Alshabaab.
Meanwhile, President Ruto's kindness to Somalia has left the netizens talking. A section of the netizens have poked holes towards the leader's decision to donate foodstuffs to the neighbouring country.
Some of the netizens have urged the president to first solve the unger that dozens of Kenyans are experiencing across the nation. Kenyans living in the drought stricken regions of Kenya have been starving to death due to lack of food and water.
The country's drought effects has also seen both domestic animals and wildlifes loosing their lives. Meanwhile, a section of the netizens have also praised the president's act of charity to Somalia.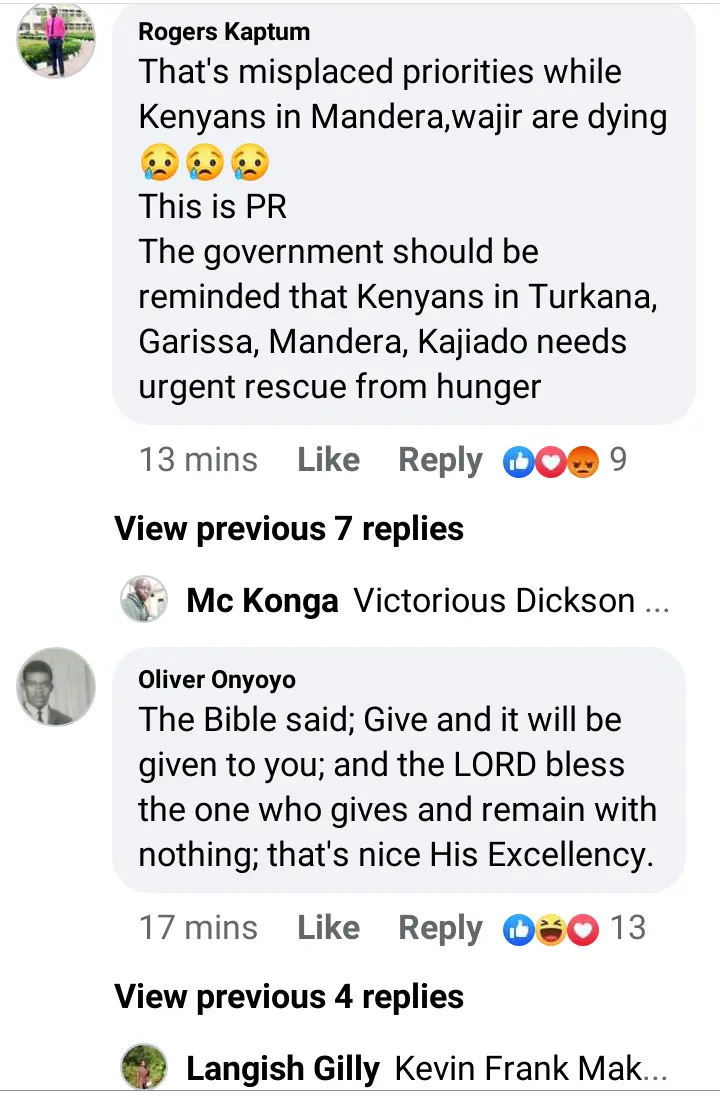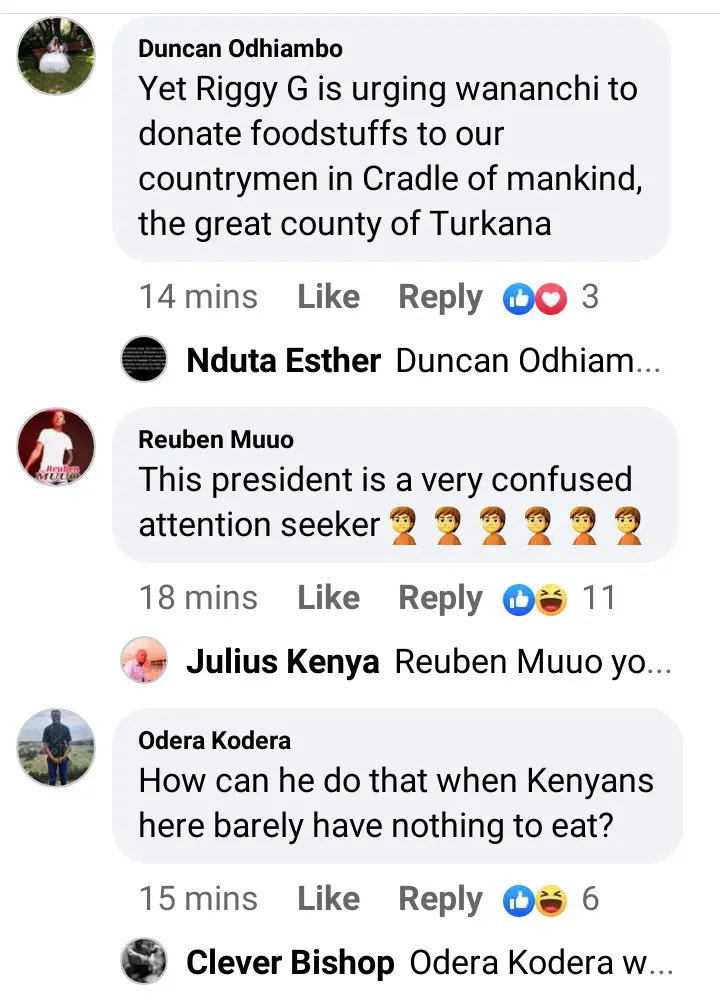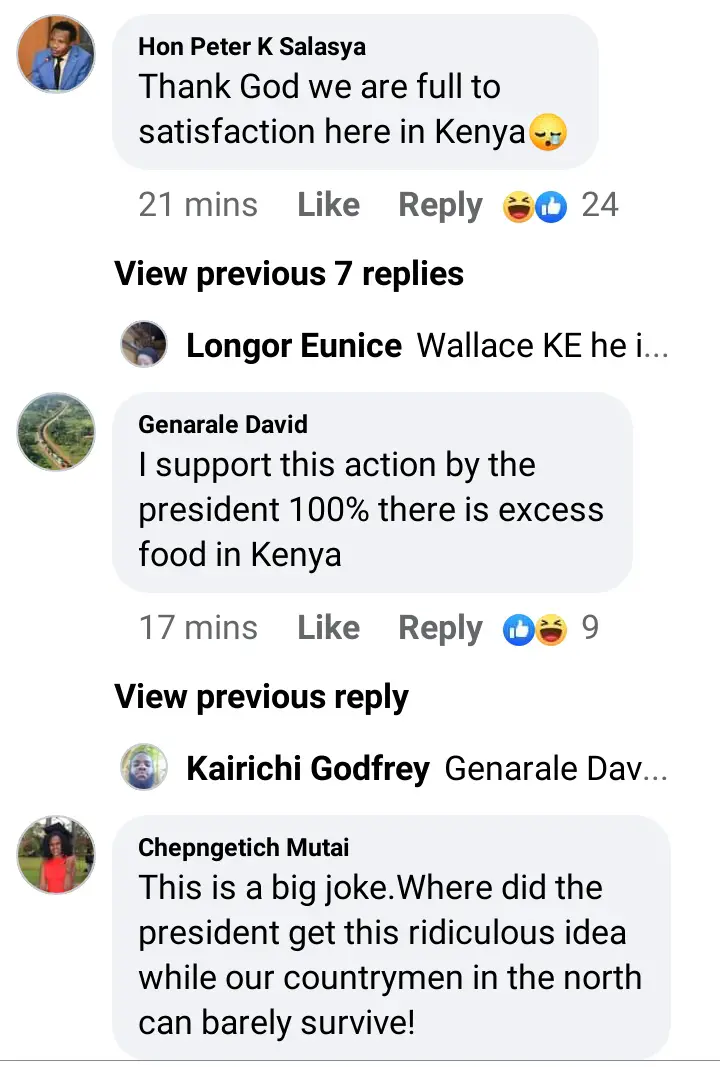 Story courtesy
Leave your comment