LIST OF PERSONS RUTO SCRAPPED OFF FROM THE SHORTLISTED NAMES FOR PS POSITIONS
Today in the evening, reports have emerged that the president of the republic of Kenya, Dr William Samoe Ruto has received a list of shortlisted people expected to take over the positions of the principal secretaries on his goverment.
As reported by the Nation Africa, Ruto received this list from the PSC today. According to Nation, a total of 220 people have been shortlisted for these positions.
Ruto will now choose 49 people from this list. On other reports, Ruto during a meeting with some of his allies yesterday said that he will not concentrate on picking political losers for these positions.
According to reports, the head of state said that he is going to pick someone according to his qualifications and capabilities.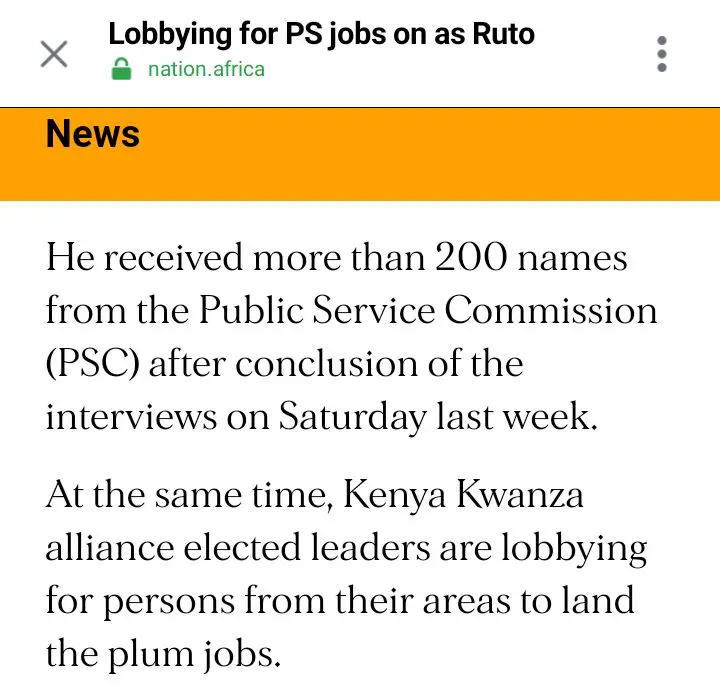 He received more than 200 names from the Public Service Commission (PSC) after conclusion of the interviews on Saturday last week.
At the same time, Kenya Kwanza alliance elected leaders are lobbying for persons from their areas to land the plum jobs." Said the reports.
Story courtesy
Leave your comment