MUSALIA CAUGHT CRYING IN A POLITICAL RALLY
There is some internal turmoils in the Kenya Kwanza Alliance if the statement by the ANC party leader Hon Musalia Mudavadi is anything to go by.
The Kenya Kwanza co-principal while campaigning yesterday at his backyard spoke in his dialect where he asked the western region voters to vote in only ANC leaders.
Musalia questioned why the UDA was fielding candidates in the region which is predominantly an ANC stronghold, he went ahead to say that if ANC party fielded even an MCA in Ruto's backyard, then he should also not be intimidated.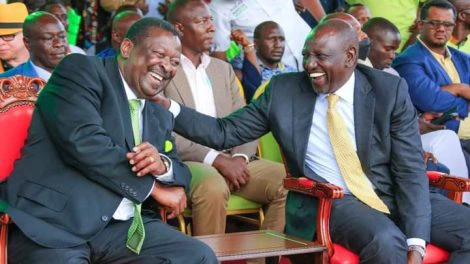 "When you go to Sugoi (Ruto's backyard) the candidates likely to be elected are from UDA. So why should they deny me a chance to elect ANC candidates here?" He posed.
"Let's tell each other the truth. Please do not deny me ANC aspirants here," he begged.
Leave your comment