HOW TO AVOID CONTRACTING MONKEYPOX
The United Arab Emirates (UAE) is the first Gulf country to report a monkeypox case. Yesterday, on 24th may 2022 the Czech Republic and Slovenia became the first countries outside of Africa to disclose cases, joining 18 other countries. Although the number is projected to climb even more, experts warn the overall risk to the general public remains minimal.
The virus has spread to Europe, Australia, and the United States. Fever and rash are common signs, but the illness is usually minor. Health officials in the United Arab Emirates reported that a case had been discovered in a visitor who had recently visited west Africa and is currently receiving medical care.
Authorities there say they are "completely prepared" to deal with any epidemic, and that early detection methods for the disease are in place. The World Health Organization (WHO) claims that the virus can be contained in nations outside of Africa if the appropriate response is taken.
"We recommend you all to increase monkeypox surveillance to see where transmission levels are and where it is going," the report says. She said that while the outbreaks may not be usual, they are nonetheless manageable.There are now 237 confirmed and suspected monkeypox cases outside of Africa, and health officials around the world have announced plans to limit the infection.
Germany has placed an order for up to 40,000 doses of the smallpox vaccination Imvanex, But it's also effective against monkeypox, in case the outbreak gets worse.
Anyone who had a smallpox vaccine years ago as part of a global effort to eradicate the disease should already be immune, according to German health officials. However, they added that the older medicine had more adverse effects and is no longer effective in battling monkeypox.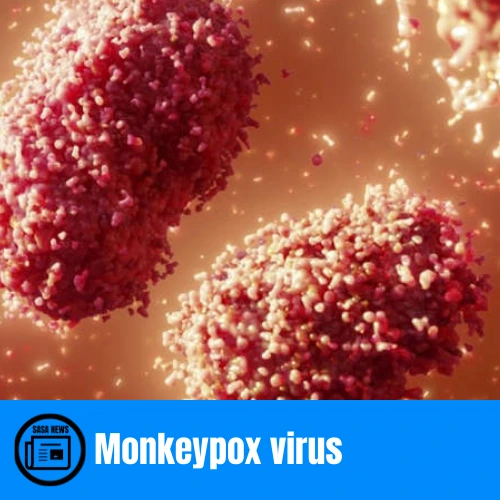 In France, where three cases have been reported, officials have started a focused vaccination program for adults who have recently been exposed.The vaccination should be given within four days of exposure, but up to 14 days if necessary, according to local authorities.
Date 24th may, officials in England confirmed the discovery of 14 more instances of the virus, bringing the total number of cases in the UK to 71. Monkeypox is commonly related with travel to Central or West Africa, however some cases that have been reported outside of these regions have not been linked to travel.
It is not easily shared between people, but it can be disseminated by touching someone with the monkeypox rash's clothing, bedding, or towels, or by touching monkeypox skin blisters or scabs, or by coughing or sneezing. The initial signs of monkeypox usually develop between five and twenty-one days after infection. Fever, headache, muscle aches, backache, swollen lymph nodes, chills, and tiredness are some of the symptoms.A rash might appear, usually starting on the face and spreading to other parts of the body. The rash evolves and progresses through stages, similar to chicken pox, before creating a scab that eventually falls off.
Leave your comment