LEAKED VIDEO OF SOCIALITE SHAKILLA.
Kenyan famous socialite Shakilla have hinted on having a new boyfriend after posting a picture of a matching tattoos on social media.
The controversial socialite has been on the limelight for sometime now, since her Instagram video went viral.
Being on the limelight, Shakilla has been displaying her private life to the public. Well, just a few minutes ago the celebrity posted a picture which caused controversy online.
Shakilla have shared pictures on her Instagram stories hinting to fans that she has new boyfriend. Shakilla posted a video which was captured in what seemed like a bedroom.
The teenage socialite showed a picture of a tattoo drawn on her chest with the word 'slatt'. On the second photo, Shakilla's boyfriend also had the same tattoo.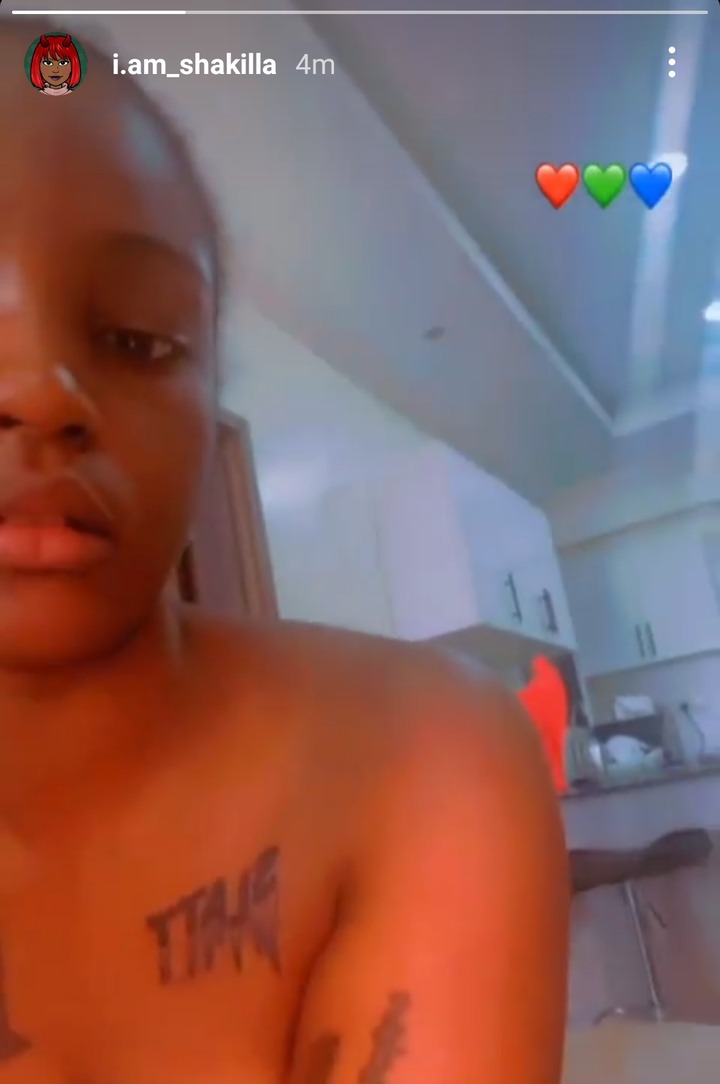 Kenyans on social media have reacted on the comment section. Majority asked whether the man she posted is her new boyfriend. Others however urged her not to share her private life on social media.
See picture of Shakilla's alleged boyfriend.
Watch the full video above.
Leave your comment